Stop paying for your health and dental expenses out of your pocket!
A Health Spending Account allows you to use your company's money to pay for personal medical expenses. This is a 100% tax free benefit for you and your employees and 100% tax deductible for your company.
Get More Information
8152+
Canadian Small Businesses trust us with their health & dental coverage.
How Much You Could Be Saving on Health & Dental Expenses?
Get a Customized Savings Report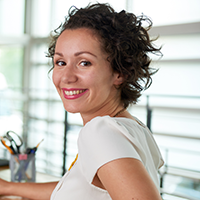 The Industrious Entrepreneur
You want to keep within a budget.
You want affordable health and dental coverage for you and your family, as well as your employees.
100% tax free to you. 100% tax deductible for your company.
You want to increase the retention of your employees.
Learn More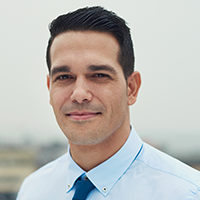 The Trusted Broker
Enjoys providing their clients with a top notch customer experience when it comes to getting a Health Spending Account setup.
Wants great marketing resources to sell more and offer additional value to their existing client base.
Needs a trusted resource for their clients.
Learn More
We've got a place for everyone, contact us.
Our Story
We are not your Grandparents' insurance company.
CustomCare was founded in 1998 with the mission of revolutionizing the small business health insurance space.
When we started, health and dental insurance was out of the question for many Canadian small businesses.
Since our inception, 8,152+ small business owners across Canada have chosen CustomCare. We believe all small businesses deserve to have affordable health care benefits designed specifically to fit each business and individual's needs.
Health and dental insurance doesn't have to be complicated... There is another way.
Simplicity
With our online setup, you can set benefit limits and enroll your employees easily. With our app, claims can be submitted within seconds.
Affordability
You have complete control over your costs. You can set your Health Spending Account limit and choose the additional coverage that works best for your business.
Flexibility
Empowers your employees to spend their healthcare dollars on what is most important to them and their families.
What does it take for you to be at your best?
We believe that when it comes to health, there's no such thing as a "one-size fits all approach." Everyone requires a unique combination of benefits to be at their best. Here are just a few of the 100's of benefits you can write off using CustomCare:
COVERAGE
Prescription Drugs
Dental
Vision
Massage Therapy
Physio Therapy
Chiropractic
Nautropathic Visit
Diabetic Supplies
Fertility Treatments
Download Most Popular
We're so much more than just your health insurance...
s
Hear it from our customers
Lindsay
Mortgage Broker
"I never thought I'd feel so enthusiastic about a custom health insurance company... lol. But I love these guys! I've submitted a few claims now and I'm shocked each time at how EASY it is!"
Simon
Fiscal Sense Financial Service Inc.
"I found the customer service to be excellent with CustomCare. They are great with answering any questions I have. I would recommend them to any business owners."
Vittorio
CPMG
"I have dealt with CustomCare for over 8 years, and they are great to work with, easy to talk to, and it has helped my business keep the medical expenses in order. It is a great program for small business owners. Great work and easy to talk to."
Sophie
WealthCo Asset Management Inc.
"As a business owner you would be remiss not to look at CustomCare to cover your eligible medical and dental expenses. As part of the financial planning process I use with my clients we always explore whether or not a Health Spending account is right for them – 9 out of 10 it is!"
Derek
Derek Lanting Financial
"I got a call from a client who I've been working with to get our HSA up and running. He specifically called to just tell me he is enjoying working with the folks at CustomCare. He wanted to express his appreciation for the courtesy, the professionalism, and happiness he has encountered with your team. I think I've said I like you guys already, but when my clients say it too—That's gold!"
Ashley
GCS Energy
"CustomCare has been a very welcomed change. The changeover from our previous provider was smooth, with CustomCare administrators helping in any way they could. The online and app submission have been incredibly helpful for our employees that work remotely."
Lillian
Calgary Aggregate
"We are treated and looked after very well. We never have any problems. Your service is one in a million!"
Eileen
Platinum Engineering Ltd.
"I have been working closely with CustomCare for almost 9 years now. The ease and flexibility of CustomCare and the variety of benefits that they cover has been amazing and works very well with our company's employees. I have found the staff at CustomCare very friendly and accommodating."
Dennis
Great Plains Financial and Insurance
"Wanted to thank you for your great service response. I know you guys have a big load of clients and I am a small account. Yet you responded immediately to help me when I needed it. I never focus on the problems,I focus on how well they are fixed by those serving me. I think challenges are a great opportunity to build customer satisfaction and loyalty. Way to go!"
Jessica
Client
I just had the best experience to date with a Customer Service Representative over chat. She was quick to respond and to the point. She had no difficulty answering my questions and gave me the exact answers I needed. She even went the extra little bit by pulling up my info an walking me through what I was looking for. You don't get this quality of service these days. And I wanted you to know how much I appreciate the no-nonsense response and her professionalism.
Are you ready to stop paying for your health expenses out of your pocket?
Join a community of over 8,152+ Canadians who enjoy writing off 100% of their health and dental expenses.
Buy Now